Web Portal
A web portal is frequently one exceptionally planned Page which unites data from various sources in a uniform manner. Generally, every data source gets its devoted range on the page for showing data (a portlet); regularly, the client can design which ones to show. Variations of gateways incorporate mashups and intranet "dashboards" for officials and administrators. The degree to which substance is shown in a "uniform manner" may rely on upon the planned client and the proposed reason, and also the assorted qualities of the substance. Regularly plan accentuation is on a certain "similitude" for designing and altering the presentation of the substance and the picked execution structure and/or code libraries. Likewise, the part of the client in an association may figure out which substance can be added to the gateway or erased from the portal design.
A gateway may utilize a web search tool Programming interface to allow clients to inquiry intranet content rather than extranet content by limiting which spaces may be looked. Aside from this basic web crawlers peculiarity, web gateways may offer different administrations, for example, email, news, stock quotes, data from databases and even excitement content. Entrances give an approach to undertakings and associations to give a steady look and feel with access control and techniques for numerous applications and databases, which overall would have been diverse web elements at different URLs. The peculiarities accessible may be confined by whether access is by an approved and validated client (employee,member) or an unknown site guest.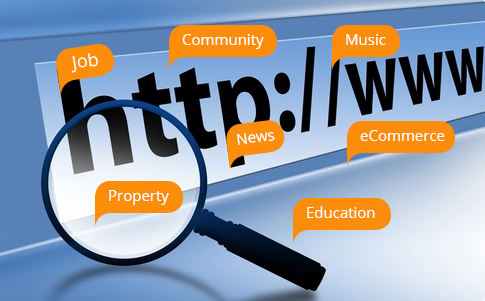 Disadvantage
Higher complexity
Additional configuration (e.g. portlet.xml, Portal server)
Additional costs
Rethinking about web application design is necessary
Advantage
Simple to utilize plan interface .
Capable coordinated effort apparatuses
Capable back end with Revelation Server
capable portlet improvement environment
In light of open gateway measures
What We Offer
With so many web design companies around, it is important to choose the right one. To help you make the right decision, we have compiled a list of what our key qualities. Having considerable solution experience ranging from simple websites to complex portals and integrated web systems. An established development methodology is followed along with stringent quality standards. We offer comprehensice and complete development services and vast pool of experienced resources.
Our core technologies for web development are